Ti School of Retail Industry Knowledge, Strategy Facilitation and Executive Briefings
The Ti School of Retail capability-building and advisory solutions provides the FMCG industry insights, knowledge, skills and tools for all levels of your business to support informed and profitable retailer-supplier trading relationships.

OUR APPROACH - Programme and workshop content is underpinned by the Ti research methodology of extensive engagement with decision-makers across South Africa's FMCG suppliers and retailers providing insights required to effectively trade and engage.
OUR FACILITATORS - Programmes are facilitated by experienced Ti analysts who connect annually and bi-annually with key statekholders enabling dynamic content presented with knowledge and insight from collective decased of experience.
Download the Ti School of Retail brochure
TRADE INTELLIGENCE INTEGRATED CUSTOMER BUSINESS PLANNING SOLUTION
Why are businesses failing in the translation of strategy into effective execution in the consumer goods industry?
Ti research into the primary factors hindering South African businesses and their management teams from translating strong and clear business strategy into effective execution and profit has resulted in the following conclusions.
Leadership and experienced managers across the industry know that successful translation of the business plan into action and results depends on:
How effectively the baton is passed through (across) the functions – translating the business plan into effective, profitable, right action
The effectiveness of the functional and operational feedback loop

Management requisite knowledge, skill and experience
What are the influencers?
Economic context
Shopper behaviors and demands
Route-to-Market, channel and format changes
Pace of technological change
Reduction in management skill and experience
Loss of generational learning
The solution?
The Ti Integrated Customer Business Planning Solution combines:
Ti Research - Supplier toolkits
Relevant market, channel and retail customer news, information and insight delivered in the right format, to the right people at the right time

Ti School of Retail
Learning & Development to achieve brilliant basics
Consulting and advisory services using analyst facilitated strategy workshops to kick-start customer-centric business plan builds by function
Independent Trade Forum
| coming soon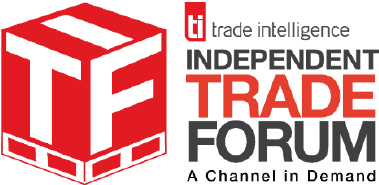 Grow your business in the Independent Trade
The ITF has become a pivotal event on the South African annual consumer goods industry calendar, providing a unique platform for suppliers to hear directly from South Africa's leading wholesalers, independent retailers and route-to-market operators. The forum provides practical insights and opportunities for you to align your commercial and marketing plans with those of your trading partners.
More information